Berntiers Hot Mail "Smulan"
SUCH Österleufstas Unik X Berntiers Double Take
född/born 2007-02-28
HD A ED 0
Smulan är mamma till/mother to N-kullen/litter och X-kullen/litter
2 X CACIB, 2 X Certificat/CAC, 1 X BIR/BOB
Femma på Bästa tik listan i Sverige 2008/fifth place on best female list in Sweden 2008.
Smulan 18 månader gammal/month old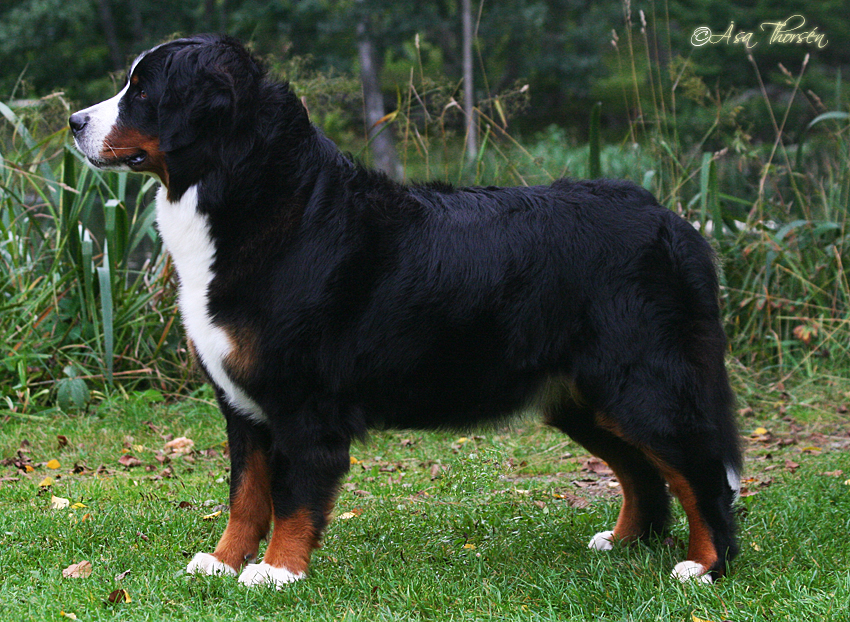 Berntiers Hot Mail "Smulan"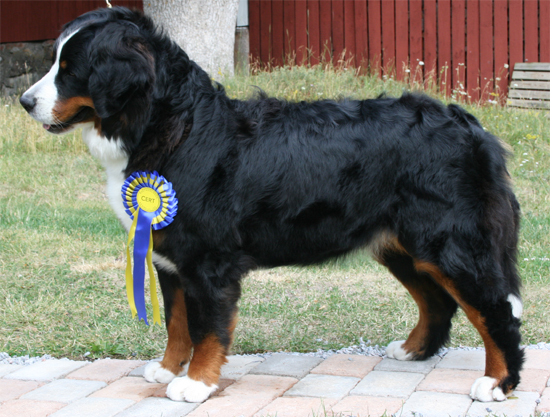 Smulan 10 månader gammal/month old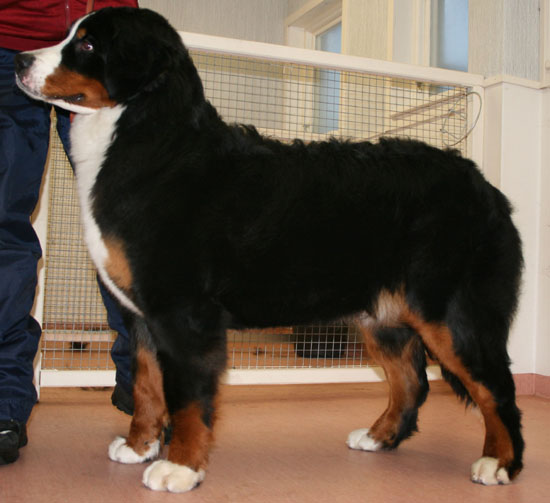 Smulan som endast tävlat i unghundsklass 2008 knep en femte plats i Bästa tik listan 2008 det måste vara en stor prestation, hon har bara äldre champion tikar före sig i listan/Smulan take fifth place on Best female list 2008 she has only compete in young female class.

Smulans första utställning Svenska Sennenhund klubbens ras special i Sala 2/2 2008 där hon blev bästa Junior tik med Ck av 18 startande tikar./Smulans first dog show 02-02-2008 breed special Swede BMD club (SShK) in Sala, she did win junior class and receive excellent in a competition of 18 females.

Smulans andra utställning/Smulans second dog show 2008-07-19 i Köping SKK int. show med Cert/CAC, R-CACIB och två bästa tik/second best female.

Smulans tredje/third and fjärde/fourth utställning/show hon erhöll/she take CK/excellent och/and andra/second tredje/third place in best female class.

Hennes femte start SShK:s rasspecial i Ängelholm hon blev 1 Ukl, 1 Ukk (29 ungtikar tikar anmälda) med Ck och 3:a i Bästa tikklassen (totalt ca 78 anmälda tikar) Hers fifth start on Breed special in Ängelholm she take 1:a Ukl, 1 Ukk excellent, and then third best feamle in the Show.

Hennes sjätte start SKK Int 7/9 i Högbo där hon blev 1 Ukl, 1 Ukk med CK och sedan blev bästa tik med Certifikat och CACIB och sedan tog hem BIR-et med husse Stefan som handler./Hers sixth start SKK Int in Högbo, she take 1 Ukl, 1 Ukk and excellent, she take firt place in best female class she receiver CAC, CACIB and late she take BOB, BOS be AU US CAN SU Ch Zanzebern Defender.

En mycket bra början på hennes utställnings karriär. Smulan flyttade tillbaka till oss hösten 2007, tack Ole och Kerstin för att vi fått ert förtroende att få äga denna trevliga tik. Smulan är alltid glad och sprallig hon har alltid något bus på gång.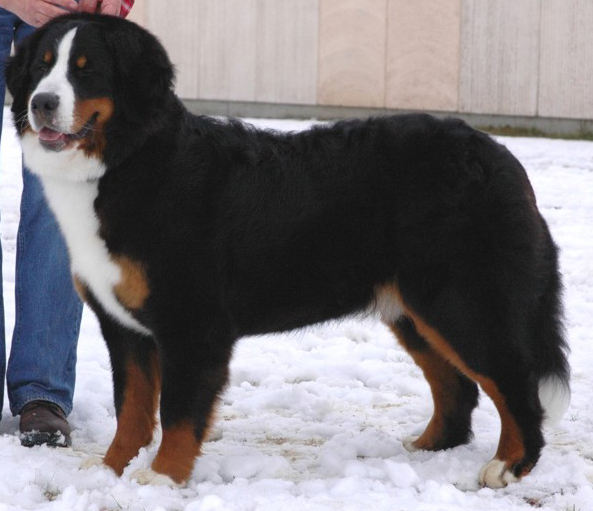 Smulan 5 veckor gammal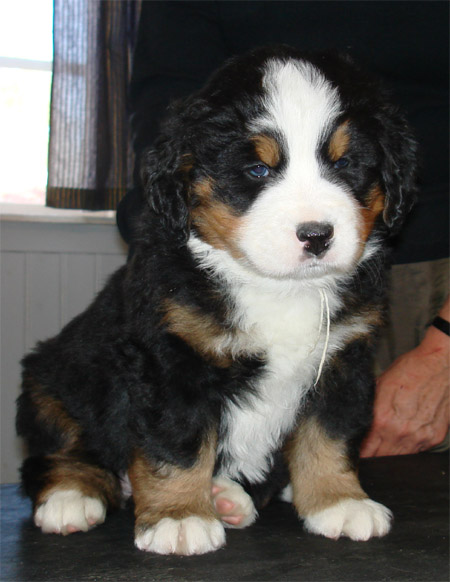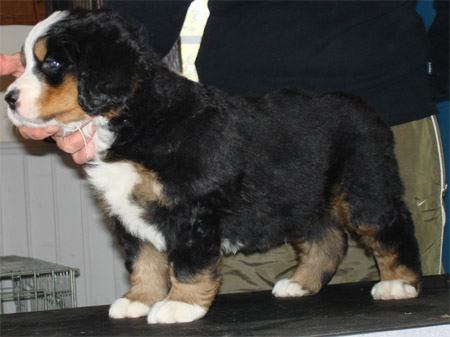 SUCH Österleufstas Unic

Hd A AD 0

SUCH Kalle Kaluha av Hiselfoss

HD B AD 0

Snorre N09688/00 HD A AD 0

SUCH DKUCH SUCH Ensliga Evelina av Hiselfoss HD A AD 0

Österleufstas Tina Turner

HD A AD 0

Werner Wix Gazzo HD A AD 0

SUCH Österleufstas Otroliga -Offa HD ua AD 0

Berntiers Double Take

HD B AD 0

SUCH Werner Wix Hubert

HD A AD 0

SUCH Bernerdalens Nasdaq HD A AD 0

Gangsterluvans Hätta Corleone HD A AD 0

SUCH Kronblommas Arabella

HD A AD 0

Berntiers Yoker HD A AD 0

Odenhills Eya HD ua AD 0 AOD 6,5
---